The key to a good hospital management software is efficiency , simplicity and integration.
Most software that exists today are either too bulky and antiquated or focused on small clinics.
ZeroERP Healthcare aims to change that perception by bringing Healthcare management in a easy to use manner , with efficient software design that has minimalistic menus with intuitive User Interface.
Hospital Management Software is coupled with ZeroERP business provides in depth coverage of business operations, with personalised care to patients through a quick and transparent access of their medical history as well as billing and treatment plan.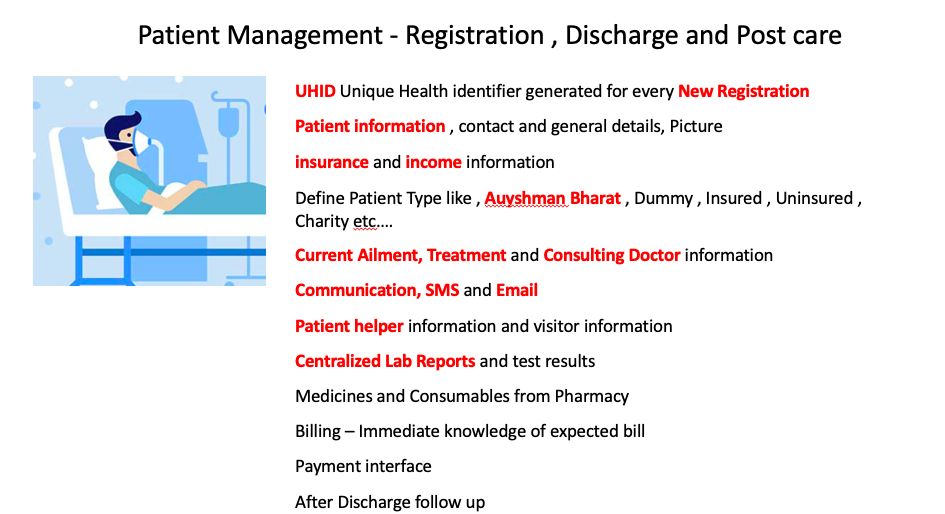 Hospital Management Software